I was invited to participate on Operative Performances at LEAP, Berlin – and had a great time working with Daniel Franke on the piece.
Performative part was done by Brina Stinehelfer and Francesca Romana Ciardi. Event organised by We Are Chop Chop collective. Thanks to Daniel Franke, John McKiernan and Kai Kreuzmüller.
text about piece by Kai Kreuzmueller: A black screen is hung on the wall – or is it actually a canvas? It shines and reflects and one can almost look through it. One might think of Malevich's black square, positioned in our white cube. Malevich's masterpiece was hung on the top of a ceiling's corner facing slightly downwards to the audience, a style which was reserved for russian icons only. If the viewer moves close to the installation, it starts to move, making the screen bend in the upper center. The observer's eyes can't focus anymore and the idea of looking at/into something is broken. The emerging image is more a result of movement and less of shapes. Literally having a thin line between human and machine – digital evolution is alter the world, and it is impossible for the individual to keep step with it. Being both present and somewhat unknown, we follow our digital icon of today.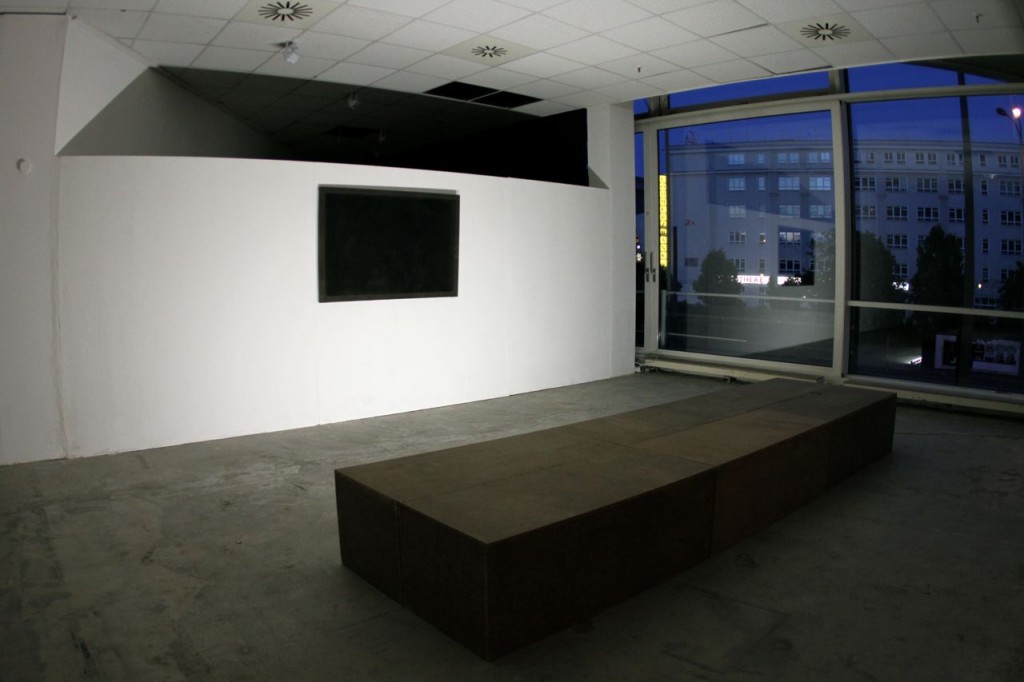 [miniflickr photoset_id=72157626756751500&sortby=date-taken-desc&per_page=100]