Česky níže.

At the turn of the millennium, when I was 18, at such a critical age, thank God, I met with a butch of quality creative people. Our interest united in live electronic music and the desire to organize various socio-cultural events outside the capital. Last but not least, we were fascinated by emerging new media, which gradually became our standard means of expression.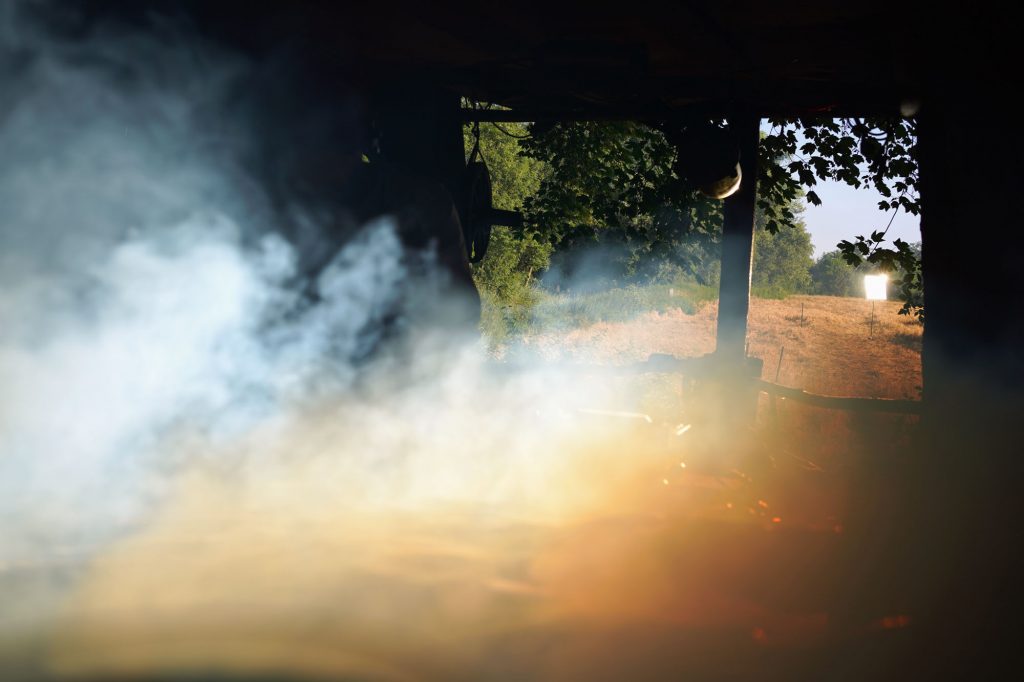 One such several-day happening is held every year until today. Jakub Nepraš's "Trees" is a private festival of music, performance, and visual art that takes place every July at a secret location. And that's thanks to his never-ending creative enthusiasm and, last but not least, the support of his patient family and friends.
It's been a long time since I got involved in the craft of the younger ones; I don't take care of VJ sets or play all kinds of electronic instruments, as I did a long time ago. Since then, there have been other capable professionals. There aren't even theatrical "bojovka" (kind of adventure game) anymore, where I could scare people in the deep forest with impunity.
About ten years ago, an idea spontaneously arose: how to contribute to joint work again.
When Floex was playing at daybreak, I ran to the cabin and grabbed a large mirror. A "stepladder" placed deep in the field served as his tripod. I scrutinized it for a while, and then what I wanted happened.
Rays of warm morning light penetrated through the main stage directly into the bodies of the blissfully writhing dancers. The rolling smoke underlined the baroque drama in the rhythm of the booming bass. People rushed into the light like moths to the center of a lamp. It was literally an experience for every human sense. By the way, "Senses" were one of those unique events that began all of this long ago.
Since then, we've been doing the same thing every year. I call this happening "Sun for Tree."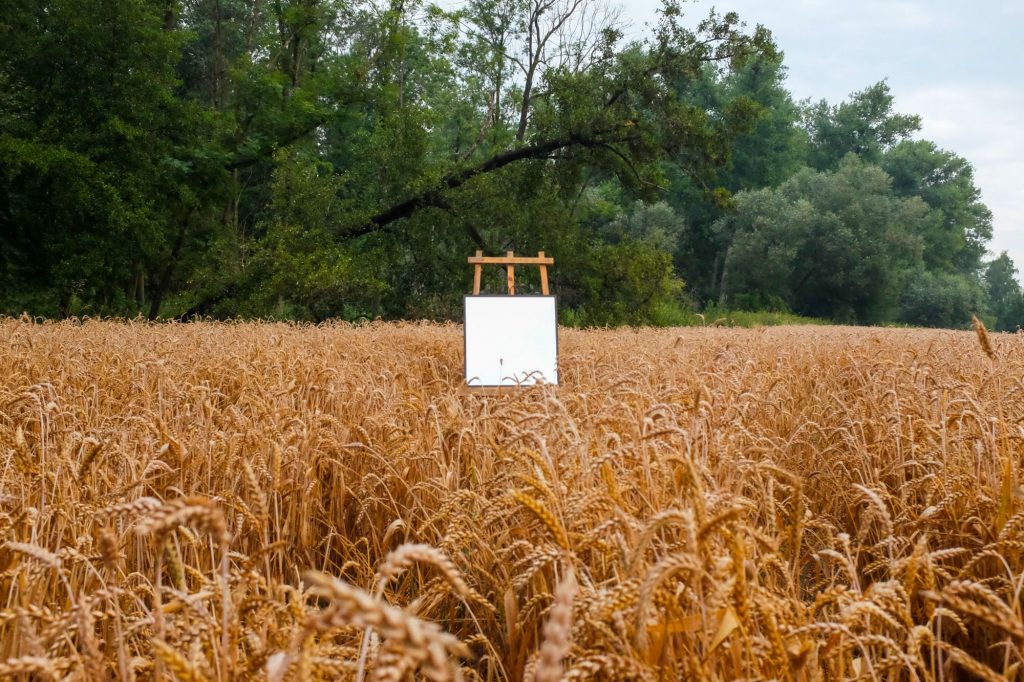 ---
Na přelomu milénia, před dvaceti lety, kolem 18. roku mého života, v takovém tom důležitém věku, jsem se díky bohu vídal s partou kvalitních tvůrčích lidí. Spojoval nás zájem o živou elektronickou hudbu, chuť pořádat různé společensko-kulturní akce mimo hlavní město, ale v neposlední řadě nás fascinovala rodící se nová média, která se postupně stávala našim běžným vyjadřovacím nástrojem.
Jeden takový několikadenní happening se každý rok pořádá až dodnes. Jsou to Stromy Jakuba Nepraše, soukromý festival hudby, performativního a vizuálního umění, který se koná vždy v červenci na tajném místě. A to díky jeho nikdy nehasnoucímu tvůrčímu nadšení a v neposlední řadě i díky podpoře jeho trpělivé rodiny a přátel.
Už dávno se tam těm mladším nepletu do řemesla, nestarám se o VJské sety, nehraji na všelijaké ty elektronické nástroje, tak jako kdysi dávno. Od toho jsou tam již jiní, schopní profesionálové. Už se ani nekonají teatrálně laděné bojovky, při kterých jsem mohl beztrestně strašit lidi v hlubokém lesu.
I tak se však zhruba před deseti lety spontánně zrodil v mé hlavě nápad, jak znovu přispět ke společnému dílu.
Při rozbřesku, když hrál Floex, rozběhl jsem se do chaty a popadl větší zrcadlo. "Štafle" umístěné hluboko v poli posloužily jako jeho stativ. Chvíli jsem to šteloval a pak se stalo co jsem chtěl.
Paprsky teplého ranního světla prostupovaly skrze hlavní stage přímo do těl blahem svíjících se tanečníků. Barokní drama v rytmu dunících basů podtrhával valící se kouř. Lidé do světla nabíhali jako můry letící do středu lampy. Byl to zážitek doslova pro všechny smysly. Mimochodem, Smysly, to byla jedna z těch unikátních akcí, kterými tohle všechno kdysi dávno vznikalo.
Od té doby, děláme tu stejnou věc každý rok. Říkám tomu happeningu "Sun for Tree".