The subject of beauty in art is a never-ending debate that defies a final definition. This discussion becomes even more complex in the context of data and information. However, my work, which originated in the Berlin UdK in 2008, was focused on more than just beauty but on the interpretation of data in general. – The topic assigned in 2007 by Professor Joachim Sauter and his colleague Jussi Ängeslevä was "The Beauty of Data".
I searched for the contemporary and universal concept of beauty presented online, examining how the widest audience perceives beauty in digital space. The beauty of feelings, physically motivated ideas, and the curves of the human form all came into consideration. Although global and anonymous, the mass interest in pornography on the network inspired me to concentrate my work on the pleasure and beauty of an individual.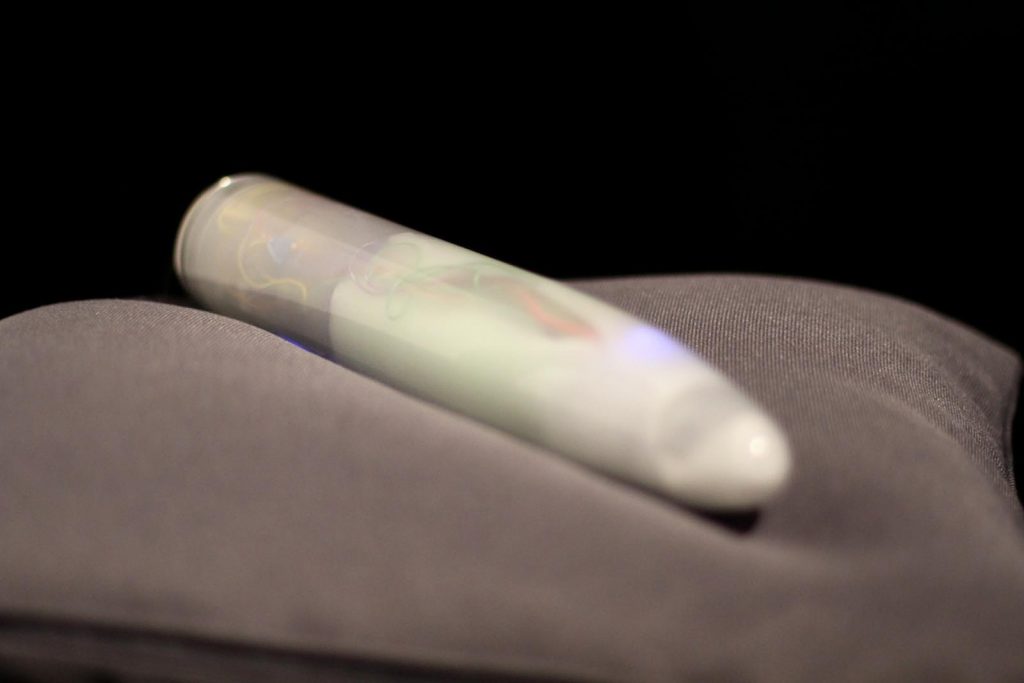 The resulting object, made of glass and stainless steel, is connected to the busiest pornography servers in the world. It vibrates and lights up according to the increases or decreases in viewership of the most requested video sequences. Therefore, the anonymous interest of the mass of users worldwide is concentrated into an object for one person and its intimate use. The artifact changes its activity approximately every several dozen seconds with new information, increasing or decreasing its vibrations based on the rate of change in viewership. If the viewership increases significantly, then the vibrator pulses upwards more than in the case of more negligible growth in viewership.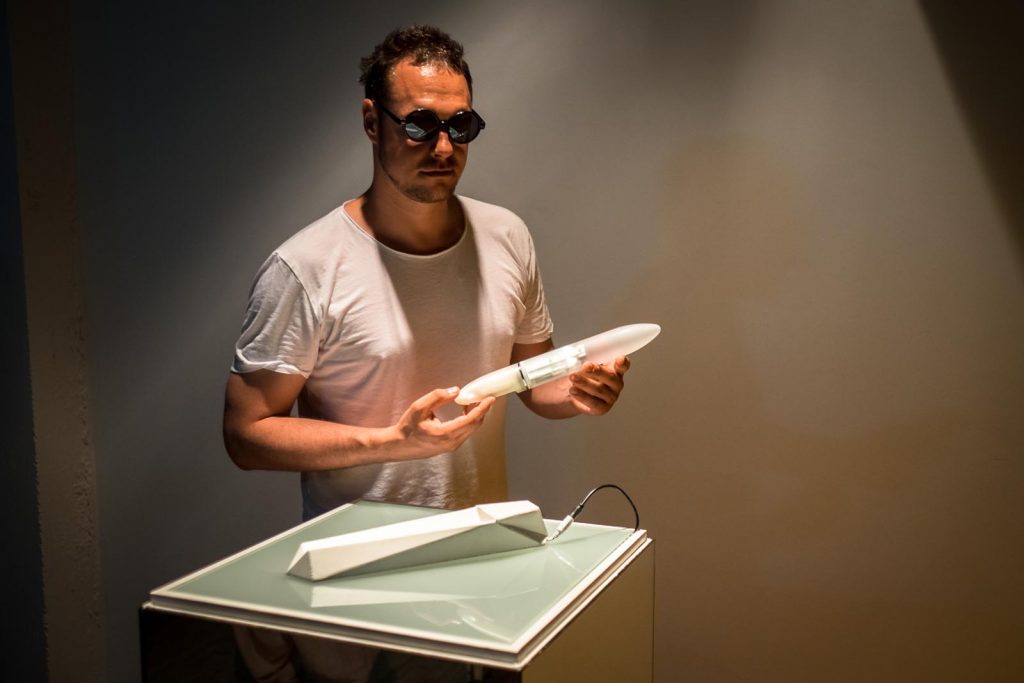 The vibrator was (ver. 2008) managed by a computer via Bluetooth wireless technology and was powered by a chargeable battery. The last model already has a microcomputer with Wi-Fi and is charged wirelessly (ver. 2013), so all necessary processes happen directly in the device.
Conversely, in the event of a decline in viewership, the object pulses downwards from slow to even slower intervals. Holding a small button at the end of the device (ver. 2008) or a touch sensor (ver. 2013) could activate the object according to the previous measurement, allowing for a comparison of viewership development.