"Whitewash" is a metaphor meaning "to gloss over or cover up vices, crimes or scandals or to exonerate by means of a perfunctory investigation or through biased presentation of data".

Prokop Bartonicek has prepared yet another project during his two-week stay in Israel. The street art piece "Whitewash" was part of First Station – A White Night Farewell party to the bus platforms of the Old central bus station in Tel Aviv.

The area of the Old bus station has been a place of ghosts, crime, and loss of hope. Things are however changing and there are new signs of life. How is this urban renewal going to transform the lives of current residents? Is the White City going to reclaim its old glory in this part of town or is it just a Whitewash?

Three days after the Whitewash was created, a young white man died on the piece from a drug overdose.
This time, the audience was different – Magen David Adom ambulance with its crew, ten policemen, and a coroner from the Zaka organization who just confirmed that nothing could be done and it was time to put the body in a big black bag.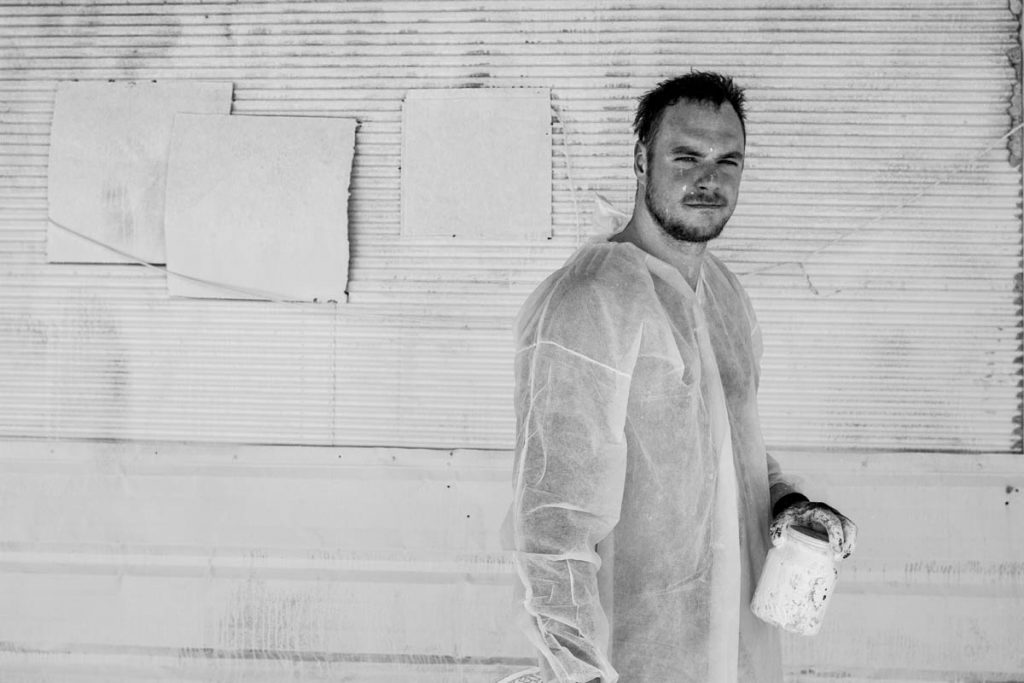 ---
Big thanks to Pavlina Schultz for the photographs and assistance!
---