Installation is a combination of old visual mechanisms with the latest light technology, using optical discoveries of professor Jules Lissajous, who first described complex harmonic motion by using simple curves and equations.
In this project, the harmonic motion is generated by a giant pendulum that "draws" using a beam of UV laser on a phosphor projection screen placed underneath it. This intense UV beam charges the phosphor surface that subsequently emits the energy through visible structures, compositions, and images.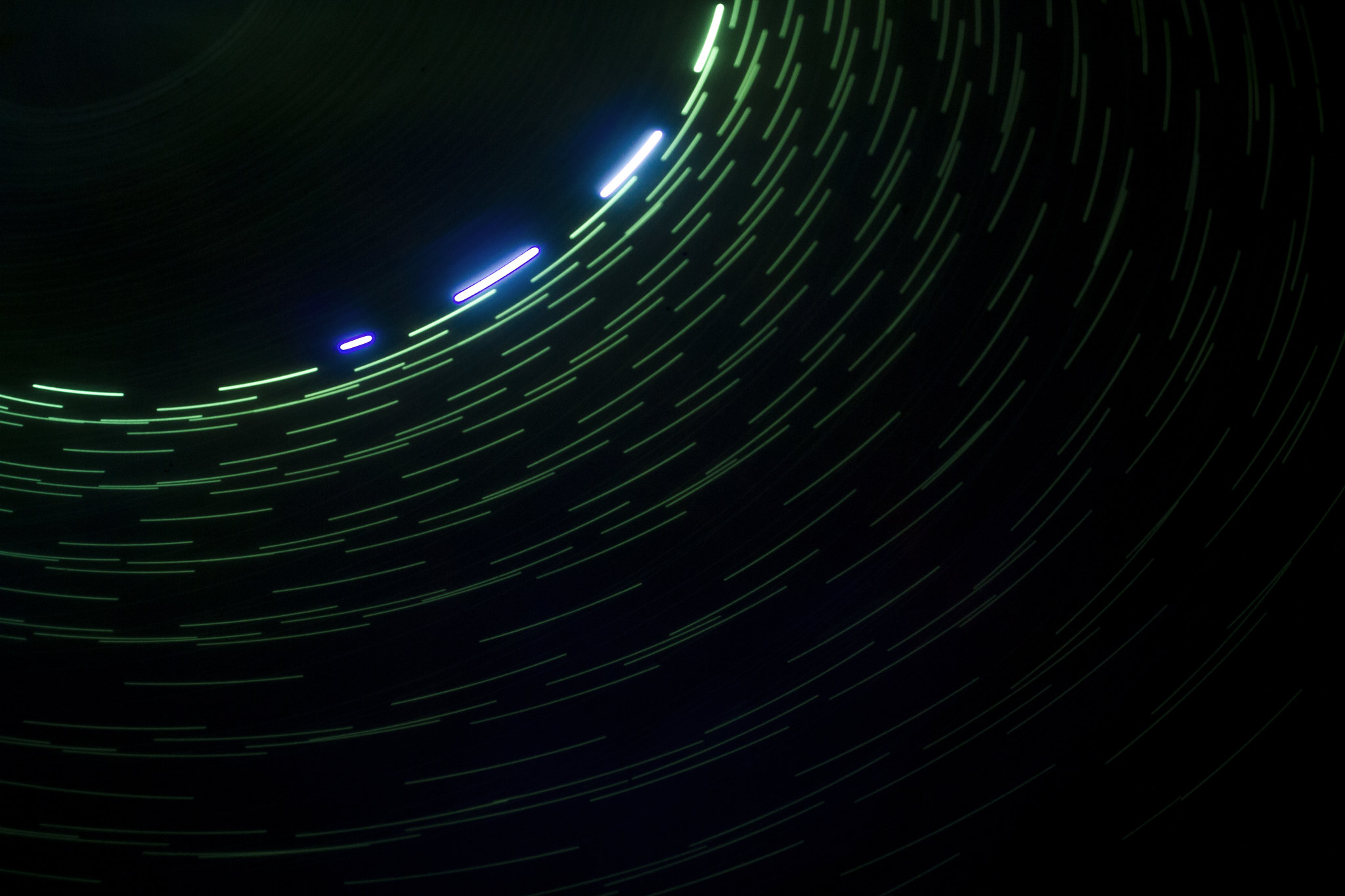 Instalace je spojením starého vizuálního mechanismu s nejnovější světelnou technologií, využívající optických objevů profesora Julese Lissajouse, který pomocí křivek poprvé popsal komplexní harmonický pohyb.
V tomto projektu je harmonický pohyb generován "kresbou" velkého kyvadla, z něhož vychází paprsek UV laseru zapisující do fosforového podkladu – projekční plochy – pod kyvadlem. Silný UV paprsek nabíjí fosforový povrch, který pak energii vyzařuje v podobě viditelných struktur, kompozic a obrazů.
developed by pebe/lab: Bartoníček, Arnautov, Rusnak