pebe/lab is Prokop Bartoníček, Tomislav Arnaudov and Pavol Rusnak.
The Phosphor 360 ver. B installation is a prototype of a new visual mechanism connecting laser projection, mapping, and generative motion graphics with an energy-accumulating material. Japanese artist and production engineer Daito Manabe tested a UV laser on a phosphor-coated projection surface. P360B also uses a UV laser projector, but it is mounted on a 360° rotating head making it possible to cover selected areas. Real-time generated graphic is projected on objects located nearby. An intense UV beam charges the phosphor-coated surface of the geometric objects that radiate energy in the form of visible structures, compositions, and images.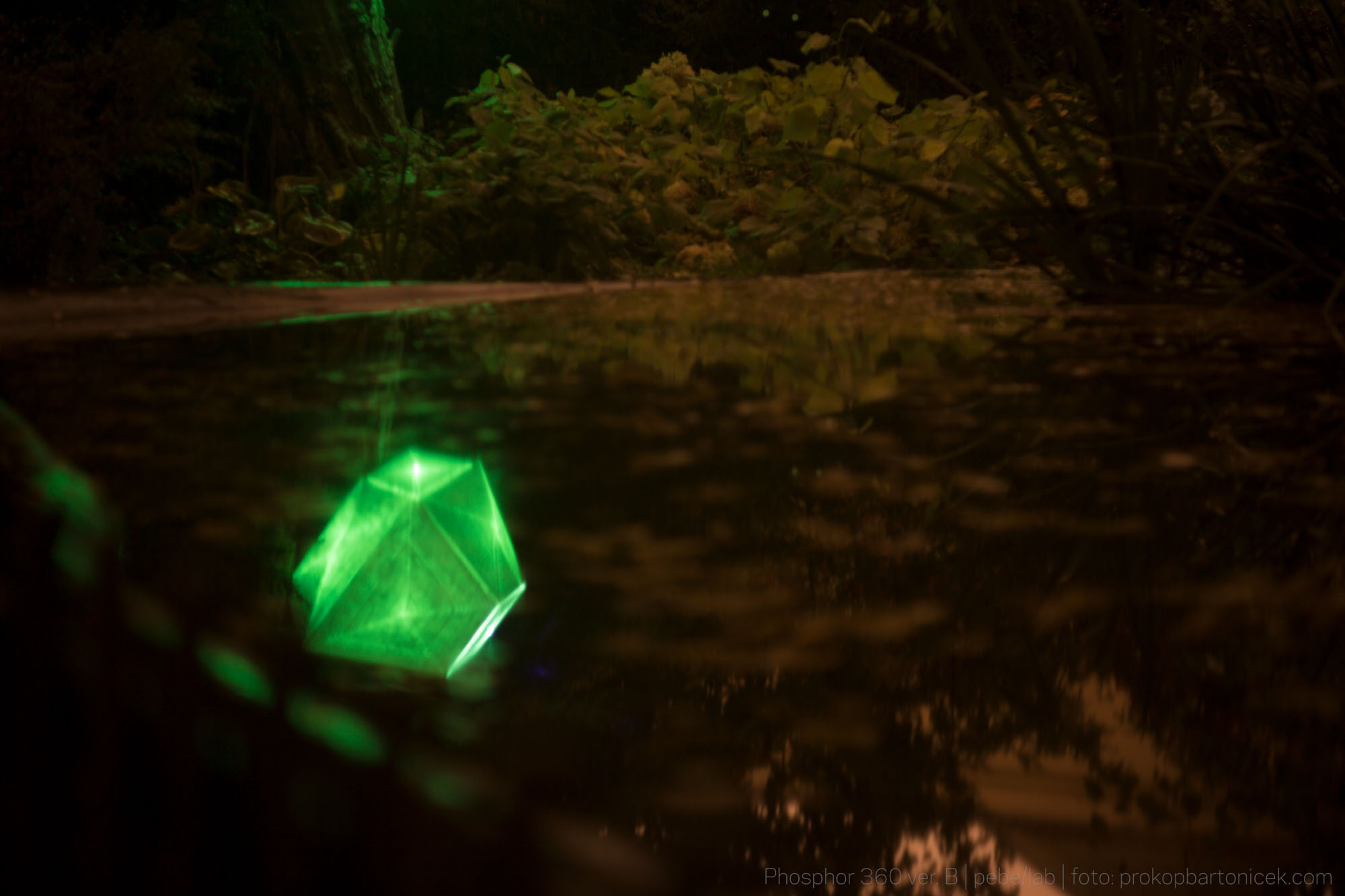 Instalace je prototypem nového vizuálního mechanizmu, který propojuje laser projekci, mapping a generativní motion graphics společně s energii akumulujícím materiálem.
Japonský umělec a technolog Daito Manabe dříve testoval UV laser ve spojení s fosforovým povrchem projekční plochy. P360B využívá UV laser také, je však umístěn na 360° rotující hlavě a je tak schopen pokrýt vybraná místa prostoru. V reálném čase vygenerovaná grafika je tak promítána na v okolí umístěné tvary. Silný UV paprsek pak nabíjí fosforový povrch geometrických objektů, který pak energii vyzařuje v podobě viditelných struktur, kompozic a obrazů.